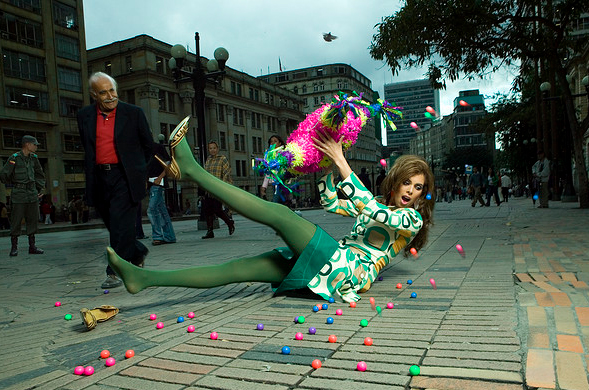 Congratulations! All your hard work, networking, resume' writing, and everything else you've worked so hard for in your position as a marketer of yourself has paid off! But before you simply show up for the first day with your briefcase and Scooby Doo lunchbox in hand, here are some reminders that should ease the transition into your new job.
BEFORE THE FIRST DAY
• If you have certain things you always bring from home (photos, office supplies, notes) box those up and have them ready to bring with you day one.
• If you have kids, plan with your spouse who will do what based on the hours/days of your new position.
• Follow any instructions your new company has given you, and return any forms they've asked you to complete.
DURING
• Turn off job postings alerts from sites like indeed, careerbuilder, and beyond.com (and de-activate your resume') as well as those you have set up with job boards at any professional association sites. Change pref's to stop or reduce any communiqué coming from LinkedIn.
• Set email filters at job posting groups of which you're a member to direct those to the Trash.
• Delete all your recurrent events on your calendar.
• Give your new work phone number to your spouse, etc. Get your supervisor's office and (if it is appropriate) cell phone numbers into your phone.
• Figure out your new budget after receiving your first check.
• Treat yourself! You've worked hard for months. Buy something from your Wantlist.
• Find out about how to set up direct deposit. Make sure you understand your vacation time and benefits. Set up things like insurance and employee retirement funds when the time comes. Cancel any independent insurance policies you're on.
• Meet as many people as you can early on. Not only is this beneficial in case you have questions about something, but it helps build goodwill and fit you into the family and culture of the company. Try to understand the hierarchy as you go.
• Volunteer for some things as you see opportunities arise. I was asked to judge a dessert contest—boy, was someone dead on with that one!
• Alert your headhunters that you have a job and to change your status to Inactive (but not delete you from their system.) Thank them for their help.
AFTER THE 90-DAY MARK
• Email (at least bulk) your networking colleagues to thank them for their help and let them know where you landed and what your title is.
• Facebook or email your friends and family to do the same.
• Clean up your Job folder in your email. You could delete any messages 9 months or older.
• Add the new job to your LinkedIn profile & update your Headline and if relevant, your City and Industry.
• Schedule any doctor or dentist appointments you may have been putting off.
• Update your profile at any professional organizations of which you're a member.
• Don't throw all your network out the window. Try to attend at least one networking event a month.
• (From day 1 forward) keep track of your accomplishments