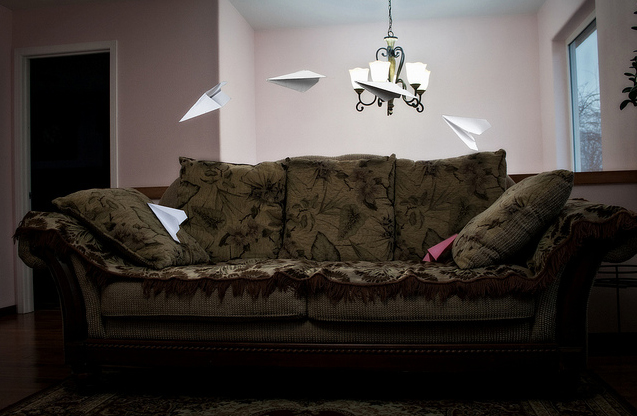 Ok. So after the last post you know why it's nirvana to live 1 month ahead and why you should create 2 Budgets, a Wantlist, and a list of Regular Yearly Expenses. Well, "What now?" you may say.
Buy what you need. Don't go too crazy buying leisure stuff (clothes, eating out, drinks–whatever is "fun" to you.)
Keep any item receipts, ATM receipts, or paycheck stubs in a drawer or on a spike until you process them.
Have a section on your Tracking Budget called "Credit Card." When you process credit card purchases using the aforementioned receipts, subtract the amounts from the respective section of your budget and add them to the "Credit Card" section. This way, you'll have the cash to pay that credit card bill off when it arrives. Then, each time you pay your credit card bill, simply subtract the amount you paid (ideally the full amount!) from the "Credit Card" section.
In the "Pay" section of your Tracking Budget, log your paychecks (if you're depositing that money into your checking account.) In the Pay" section, you'll also log any other income you receive throughout the month and deposit. Of course, write anything you deposit in your checking account into your checkbook register as well.
Use your checkbook register and your Tracking Budget to log what you pay for out of your bank account—be it by check or debit card. For example, paying your electric bill or buying things at a flea market.
Next time, I'll go over what to do at the end of each month to process your receipts and prepare the money you earned in one month for use the next month. There will also be a video tutorial so you can see me using this system and get a real-world visual.
Don't miss a thing. Subscribe to receive updates by email.