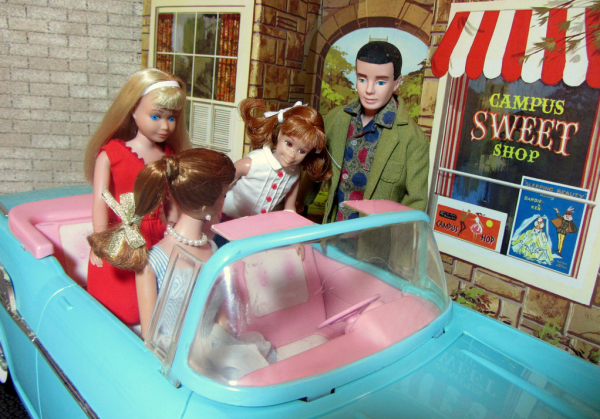 If you're a grad who did not have a car—perhaps you rode with a friend and lived on campus, or were in a city with bounteous public transportation—let's talk about buying your first one. Perhaps you're moving to a city where the aforementioned situations are not the case or are starting a family and now need a car of your own.
What you can afford: First, figure out what you can afford in a monthly payment and how much you have to put down. If you have nothing to put down, maybe you should back burner the car idea until you can get a down payment saved up that's satisfactory to the institution making the loan (be it a car dealer or bank.) Will you need to have a parent co-sign to secure the loan?
Used or new: Can you afford a new car, or would you rather go used? If you answered used, try to stay with a program car or a used car with low mileage to avoid the issues that frequently accompany an older car.
Vendor: Ask your social network, family, and friends to recommend a dealership they trust. Or decide whether you'd like to check around locally (online, newspaper, or car sales booklets) and buy from an individual who's selling. If so, keep in mind there is no warranty going this route, and the Lemon Law will most likely not apply.
Resources: You should be able to find information about most models you're considering at www.consumerguide.com. Check the history of the car you choose by entering the VIN (which should be on a plate at the bottom of the driver's side of the windshield) at www.carfax.com.
Financing: Your credit history will come into play when you go for the loan. Check the interest rates at a few banks—starting with your own—in addition to the dealer's financing. I recommend putting the car on a 5-year loan; then if you'd like to pay it off early, you can make payments against the principle. I personally would rather not lease a car. You can read more about that option here.
Transaction: After you've whittled down what you want and where you'll buy, I'd recommend taking a parent or friend with you for support. With most dealerships, you'll want to haggle to get the price as low as you can. With new cars, check on any rebates or special offers for recent grads as well as the length of the warranty and what it covers. The dealer's auto shop will be handling any issues your new car may have during the warranty period.
Wrap-up: To avoid a traffic ticket, be sure to get a new temporary license plate from your County Clerk if your actual license plate is not ready by the expiration of your temporary one. Like Mississippi, your state may require an inspection sticker, so ask about that if you're not sure. You may also want to have a mechanic look over a used car and repair any minor issues. It's also a good idea to have an alignment done early on (and of course to have the oil changed every 4,000 miles or so.)
What other advice would you give? What's been your best experience with buying a car?
Don't miss a thing. Subscribe to receive updates by email.