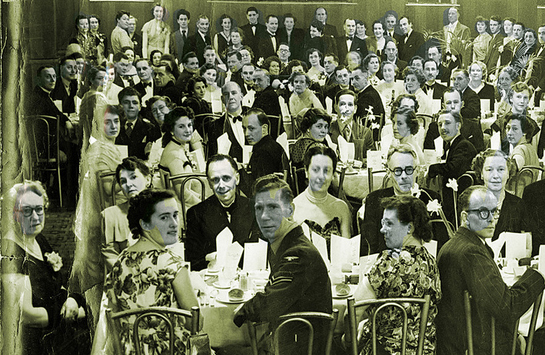 Talk about feeling like a piece of meat being roasted on the grill! Years ago, I underwent a panel interview for a position, and saying it was a tough experience is an understatement. So when I saw this short article in the February 2015 issue of the AMA's Marketing News magazine, I knew I had to share it with my readers. Thanks to Ms. Garlieb for the permission. Read on…
Stepping into a panel interview—one in which more than two people are interviewing a job candidate at the same time—can be a little more challenging than a one-on-one meeting. While the basic principles are still the same whether you're speaking to one person, or to a group of managers, there are some specific ways to prepare for a panel interview so that you aren't caught off guard.
1) Know your audience – The best way to be calm and prepared for a panel interview is to know how many people will be interviewing you and what their roles are. Contact the person coordinating the interview a couple of days in advance, and bring copies of your resume for everyone.
2) Introduce yourself, and establish familiarity – Some candidates just walk into the room and sit right down in the chair. This is only going to show the interviewers that you are nervous and are just following every other candidate's pattern. By introducing yourself when you first walk in and shaking each interviewer's hand, you present a calm and professional presence. Also, this is a good time for you to give each person a copy of your resume.
3) Balance your eye contact – As you answer questions and explain your skills, look around at each of the interviewers. At the end of your answer, look back at the person who originally asked the question. Be careful not to look like a bird and "peek" at the interviewers. The less shy or stressed out you seem to be, the more you will be perceived as confident and competent.
4) Focus on the value that you can provide to the employer – Don't let the number of people in the room distract you from including details and results in the examples you share about past experiences. Ultimately, the candidates who show confidence and professionalism toward the interviewers will move on to the next stage in the hiring process—and closer to a job offer.
–by Stacie Garlieb, President of career consulting firm Successful Impressions (used by permission)
Don't miss a thing. Subscribe to receive updates by email. 
Looking for a new job? Want to get the one you want faster? Check out my new book, Here Today, Hired Tomorrow.