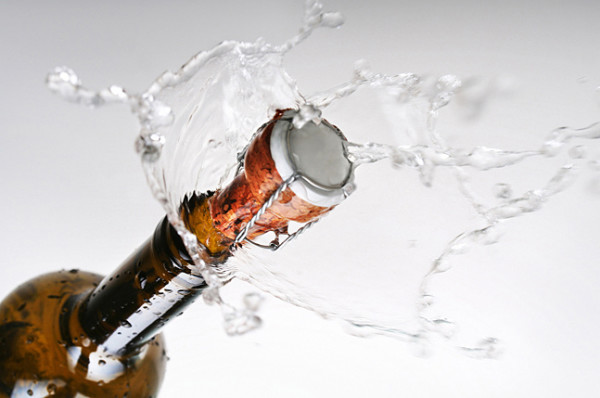 Have you ever lost a job? Perhaps you were downsized when your employer reorganized or was sold. Maybe you were fired.
My first lay-off involved a factory job. We showed up for our regular work shift and were given pink slips and directions to the nearest unemployment office. Years later I was downsized from a white collar job when corporate priorities changed. I've also left jobs amid strong hints that I'd be fired if I didn't leave. I didn't like those jobs and knew within months that I'd made a mistake letting myself get hired.
Even so, losing a job is absolutely devastating. It damages our sense of self-worth because we invest so much of ourselves in our jobs, even the bad ones. Inevitably we wonder what we did "wrong". But it's important to recover quickly and move on. After some trial and error, I hit on this sure-fire method to do that.
Step One – Buy a BIG bottle of champagne. Throw a champagne party to you salute yourself as a great person. It's not your personal fault that the company had financial problems causing them to downsize. You're not responsible for the screwed up life of a bad boss who took out her/his emotional problems on you (and your co-workers).
Step Two – Recognize the skills and experience you developed with your former employer. Every job I lost taught me at least one skill that helped me get the next job. So you're in a better position in this job search than you were in the last one because you have new skills to sell!
Step Three – Acknowledge that sometimes losing a job is the best outcome. It forces us to move forward in our lives. If a job is truly awful, losing it can literally be a life saver. After one particularly rotten job ended, my mental and physical health improved so dramatically that I never again made the mistake of hanging on for the sake of a paycheck.
So if you've just lost a job or are still grieving the past loss of a job, reevaluate your situation. Buy that champagne, and salute yourself. Then start searching for the next job which may just be a lot better than that bum steer you lost.
About the Author:
Norma Shirk helps employers create human resources policies that are appropriate for the employer's size and budget. The goal is to have structure without bureaucracy. Learn more here about Corporate Compliance Risk Advisor.
Join the Norma & the HR Compliance Jungle!
Follow Norma on Facebook & Twitter!
Check out Norma's Compliance company and HR blog: Corporate Compliance Risk Advisor & HR Compliance Jungle
Don't miss a thing. Subscribe to receive updates by email.
Looking for a new job? Want to get the one you want faster? Check out my new book, Here Today, Hired Tomorrow.