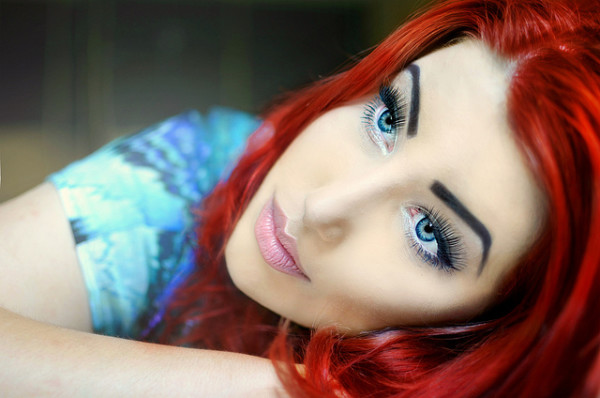 In this section of my series on effective speaking, I'll cover what you should know about developing the ideas you're including in your talk.
Sincerity, genuineness, and building out the topic you've chosen – Ask yourself, "What am I trying to prove? Why do I believe this? When did I ever see this point exemplified in real life? Exactly how did it happen?"
The structure – The best structure for your outline is: Open by getting your audience's attention by giving a relevant example or telling a story. Avoid the "funny story" opening (stories that are funny but unrelated to your topic or first point). State the point of your talk ("I'm going to show you how to ___"), and tell the audience what you want them to do and why by highlighting the advantage or benefit of doing so…explaining how they can get what they came for by doing what you suggest.
The comparison technique – As you make your main points, one approach is to compare what is with what could be; have them imagine. "The current status quo is ___" contrasted against the goal you're proposing. In closing, end with a call to action reiterating a rosy ending and the bliss that can result by following your advice.
Enumerate points – Number your points as you make them so listeners can generally keep pace with your talk and keep up with the overall points you make.
Details – Don't get bogged down in details. Too much detail is worse than none.
Complex concepts – When presenting complex ideas, explain them in such a way that a child could understand. Do feel free to use industry key words or jargon, but just be sure to stop and explain each term when it's used.
Visuals/object lessons – Visuals or can help make for a great speech since the mind exponentially remembers object lessons/visuals far better than explanations alone. Keep in mind that a long succession of charts will bore an audience.
Numbers and stats – These should ideally be compared to something that can help illustrate the point (for instance size or volume, "The amount of surface one kudzu plant can cover in a month is equivalent to two football fields.")
Positive or negative – When pondering whether to state a point in a negative or positive light, decide by looking at it from the listener's point of view. Not all negatively phrased points are effective.
Rhetorical questions – After a persuasive section, you can ask something like, "Do you want to help underprivileged children in Tulsa have gifts under the tree this Christmas?" Or "Would you like to nail that interview and be called back with a job offer?" This tactic holds the audience's attention and keeps them engaged.
Effective endings – For a talk to go over well, it must have a great ending. Summarize at the end reiterating your main points. For example, "In summation, what we need is…" The final words you speak, the ones left ringing in the ears of the listeners, are likely to be remembered the longest. As stated earlier, in your ending, ask for action…for each listener to do something specific—but it must be something reasonable and within their power. And make it as easy as you can for them to do: for example by giving specific contact information so that they may contact someone in charge.
Practice – Go over your talk as often as possible. But know that it will flow more naturally to a real audience than when just speaking it to an empty room.
We'll talk more about the delivery of your glowing presentation in the next post. Do you have any other suggestions on effectively developing ideas for a presentation?
Don't miss a thing. Subscribe to receive updates by email.
Looking for a new job? Want to get the one you want faster? Check out my new book, Here Today, Hired Tomorrow.