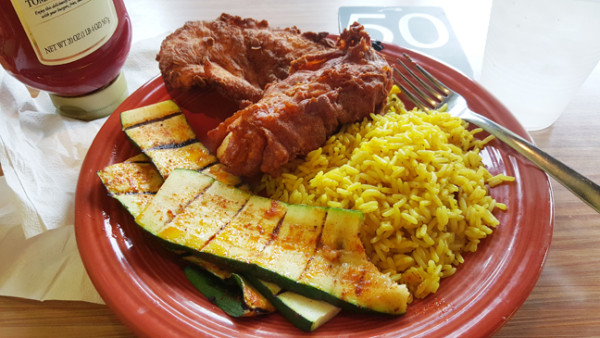 As I talk about in my book, a season of career transition can be a great time to make adjustments to your exercise routine and eating habits. This month's guest blog is a book review by my colleague, Dave Carew. –Kurt
Can losing weight and getting healthy be fun, nutritious, and delicious? It can be when Kelly Ann Monahan is your guide! Beloved as the WSM radio personality and health correspondent for World Christian Broadcasting, Kelly Ann released her first ever cookbook for those who want to lose weight, gain energy, and achieve optimum health. It's called Sweet Healthy Living: Delicious, Easy Recipes and is available as an e-book at Sweetie Pie Health or at Amazon.
Why is Sweet Healthy Living a different kind of cookbook? Because its scrumptious recipes—for everything from dinners to salads to smoothies to desserts—will help your body minimize inflammation, a strong contributor to everything from obesity to arthritis to diabetes to heart disease to cancer.
In fact, Kelly Ann herself is living proof of how well Sweet Healthy Living can work. She used these nutritious, easy-to-make, "to die for" recipes to lose 80 pounds, gain an all-new energy and love of life, eliminate a pile of prescription medications, and successfully manage her Ehlers-Danlos syndrome (a rare connective-tissue disease that causes terrible pain and fatigue, and which, in Kelly Ann's case, went undiagnosed for years).
Among the mouth-watering recipes featured in Sweet Healthy Living are Veggie Pot Pie, White Bean Burritos, Healthy Pizza Plate, Simply Delicious Salad Dressing, Berry Blast Breakfast Smoothie, Iced Lite Latte, Foo Foo Frappuccino, and wondrous, healthy deserts such as Pumpkin Pie and Chocolate Chia Cakes.
To order or for more information, please visit: http://www.sweetiepiehealth.com
–Dave Carew
David M. (Dave) Carew is writer/editor of "Underground Nashville" and the author of the novels Everything Means Nothing to Me: A Novel of Underground Nashville and Voice from the Gutter, both available at Amazon.com and XLibris.com. Dave is also a freelance book editor, publicist, seminar and workshop leader, journalist, and advertising / marketing / public relations writer.
Don't miss a thing. Subscribe to receive updates by email.
Looking for a new job? Want to get the one you want faster? Check out my new book, Here Today, Hired Tomorrow.