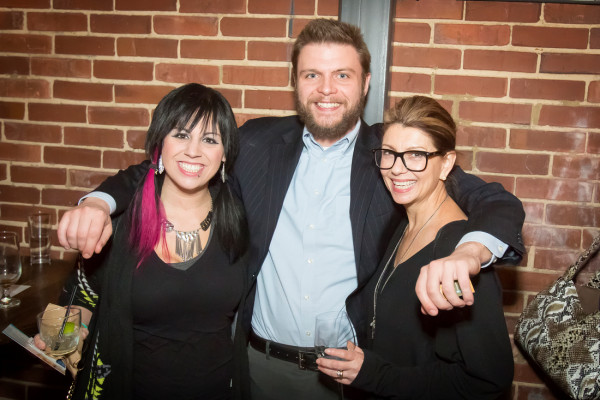 Don't be just another candidate lost in a pile of other applicants for your dream job. Instead, be the person that stands out when applying for jobs, completing interviews, and networking with employers. There are so many ways to be top of mind as they decide who to hire.
It doesn't have to be hard—just be yourself and add a personal touch! Try something new and unique, such as hand-written letters or cards, engaging through social media, or being prepared to communicate your message in person. Some of these ideas may take a little bit more time and effort, but can net you a job opportunity you're excited about.
1) Handwritten Letters – Employers are receiving tons of mail, emails and even business letters during the year, so it's important to focus on personalizing your message. Surprise them with something handwritten because the smallest things can make the biggest impact. Handwritten cards are the ones that also last longer. So, now that you've grabbed their attention, they will remember you as they narrow down candidates to interview.
2) Social Media Engagement – Companies have been using social media as their way to communicate sales, new products and company news, so it's important to make sure that you're utilizing these sites to engage with them. Try interacting by "Sharing" or "Liking" to show your interest and support of their brand. Don't forget to check out their website before your interview to learn more about your future employer. Remember, it's crucial to be proactive on social media as an applicant, especially when there's competition.
3) Meeting In Person/Networking – If communicating through technology and cards isn't your forte, there is always a way to make an impact in person by networking. Once you know the company at which you want to apply, and/or the person who will be managing the hiring process, get to work! LinkedIn provides a wealth of opportunity to research common connections, industry groups/organizations, and events hiring managers may be attending or even hosting. Connecting through mutual friends or talking casually at an event will give you the opportunity to show you're a go-getter and jump your resume to the top of the consideration pile!
Although these efforts take more time than just hitting the Apply" button, they can be the best way to make a first and lasting impression.
Need help upgrading your LinkedIn profile before your job hunt? Get some quick tips from my colleague John Boyens. Ready to connect with more job hunters and networkers to share resources, tips, and advice? Here's your personal invite to join my free online community, Your Networking Toolbox!
–Anna-Vija McClain
Anna-Vija McClain is a blogger and a sales and marketing expert with experience helping clients from small business owners to multimillion dollar organizations reach unprecedented sales results through development of marketing strategy, management of budgets, and efficient execution of projects. With 10 years of marketing experience, she draws upon an established network of subject matter experts that are able to complete projects on an as-needed basis. Currently, she is developing a neighborhood-based networking organization, Nashville Locals, and a communication company for private clubs.
Don't miss a thing. Subscribe to receive updates by email.
Looking for a new job? Want to get the one you want faster? Check out my new book, Here Today, Hired Tomorrow.