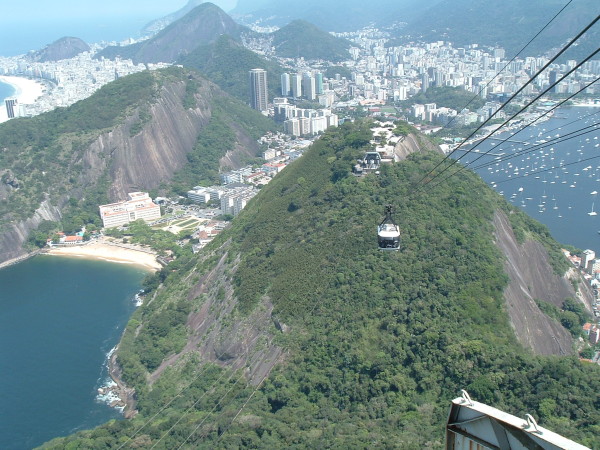 Last year, I read Pete Wilson's book What Keeps You Up at Night. What an amazing encouragement to identify and forge ahead with your passions and trust God to guide you through making each next right decision. This excerpt from the book I felt is so refreshing and relevant to career transition that, with his permission, I wanted to share it:
I am convinced that fear defeats more dreams than all other causes combined. Many of us find fear standing between us and the pursuit of our passion. On the other hand, many of us surrender to fear and resign ourselves into a life that is so much less than it could be.
But what if we could learn to lean into the fear, into the transition? What if we could take the first step toward pursuit of the dream, and then the next, and the one after that?
Certainly, doing that requires going forward in the face of uncertainty. None of us ever gets 100 percent clarity about the finish line while we're standing at the starting gate. Only by moving forward are we able to begin to see what might be next.
Without a doubt, leaning into transition requires much of us. It will mean encountering stress, uncertainty, cost, discomfort, and a certain amount of temporary chaos. It will require us to learn new skills and acquire new relationships. None of these processes is without risk.
Leaning into transition may even require a certain amount of "fake it until you make it." You may need to learn some improvisation skills. After all, you are taking steps into the unknown—the untried. You may have to wing it for a while.
Remember the story of Jesus walking on the water? Just before this takes place, He had performed a great miracle, feeding 5,000 people with only a little boy's five loaves of bread and two fish as His starting point. After that, He sent His disciples in a boat across the Sea of Galilee while He went away from everyone to spend most of the night in prayer.
Just before dawn the next morning, He went out to the boat, walking across the water. The disciples weren't making much headway in their craft because there was a strong headwind. As they saw Jesus approaching, they were frightened at first.
Peter—possibly the owner of the boat since he was a fisherman by trade—called out, "Lord, if it is really You, let me walk on the water to You." Jesus told him to come ahead, and Peter started climbing out of the boat.
Why would Peter, this experienced fisherman, do something like this—something that makes absolutely no sense, based on a lifetime of experience? I think it is because of the desire burning in Peter's heart: to be near Jesus. At that moment, the thing he wanted most in all the world was to stand next to his teacher, atop the waves.
So, he clambers out of the boat and takes off, headed toward Jesus, but then something happens: fear gets in the way. The Bible says Peter "saw the wind" and was afraid—and he began to sink. Peter realized he was completely off-script. He was in a situation that no previous experience of his life had prepared him for. He was on uncharted ground—oops, I mean uncharted water. And he became afraid.
Fortunately for Peter, he was in the vicinity of the only Person in the world ever known to have walked on water. Jesus grabbed Peter's hand and helped him back into the boat.
We can talk about Peter's lapse in faith, of course. We can discuss how his fear got in the way of the pursuit of his goal, but we have to give him credit for getting out of the boat, don't we? And from this story, we can also learn that leaning into transition in the pursuit of a dream will often put us in situations we never expected. In fact, the unexpected seems to be a basic element of taking those first steps.
So, the first fear we often have to face is our fear of the unexpected. And it's in the midst of that fear that we have to find the courage to accept every experience—including the negative ones—as merely steps on the path. Then we have to proceed.
You may face a long and complicated time of uncertainty before you see your passion bear fruit, and you may spend a lot of time wandering in your own "desert" of obstacles, opposition, and unexpected difficulties. But if you commit to the long haul and lean in to the transition—trusting God to equip you for whatever you need to do—you will one day see your purposes fulfilled and your fears conquered. It may not take the shape you imagined for it in the beginning, but it will be perfect, as with all things God designs.
–Pete Wilson
Pete Wilson, the founder and former senior pastor of Cross Point Church in Nashville, Tennessee, a frequent speaker at national and international church conferences, and an avid blogger, and author of Plan B, Empty Promises, and Let Hope In. Pete's fourth book, What Keeps You Up At Night?, will challenge you to take steps of trust along the path toward God's best for your life and enable you to withstand doubt, opposition, and worry.
Don't miss a thing. Subscribe to receive updates by email.
Looking for a new job? Want to get the one you want faster? Check out my new book, Here Today, Hired Tomorrow.