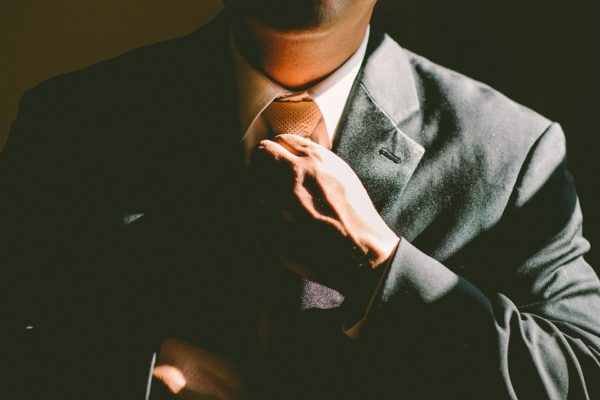 So you've got your degree, and you're ready to hit the ground running and get your first job. But where on earth do you begin? Here are seven tips to help smooth the path and help you find the right job.
1) Have Your Resume Ready to Go
This is a pretty important one. Make sure you have a clear, concise and informative resume that is free of grammatical, spelling, and punctuation errors. This is your chance to make a first impression, and something as small as a misspelled word can land your resume in the "toss" pile.
2) Google Yourself
Many companies take the time to research a potential candidate. If you still have fraternity party pictures up on an old MySpace page, now is the time to take those down. It's also important that you have a good representation of yourself on the web. Your LinkedIn, Facebook, Twitter, and Instagram profiles should be good points of introduction. It's especially worthwhile to make sure your LinkedIn profile is up to date and reflects your skills and background. It should go without saying, but with social media, always be sure to avoid posting pictures or comments you wouldn't want a potential employer to see.

3) Find Your Calling
If you've gone to school for teaching, then you probably have a pretty solid path you want to follow when you start reaching out to employers. If you have a degree without a specific career path (i.e. English, sociology, art history) then the water muddies a bit. The onus is now on you to find an area where you can be eager and put your best foot forward. Like sales? Consider trying real estate or advertising sales. Like working with people? Consider a job in human resources. Want to start your own business? Become a dog walker to see what's it's like being your own boss. Have creativity and interest in moving outside your comfort zone? There are lots of non-technical jobs in tech these days. Really, the options are endless. As long as you have initiative and a willingness to learn, you can find opportunity.
4) Boost Your Background
In the meantime, it's always beneficial to add to your skill set. You can do that through volunteering (which is also great on resumes) as well as taking short classes and online tutorials. Many nonprofits will let you volunteer and learn as you go—especially if they need help with a website, grant writing, marketing, or graphic design. Remember, any new skill you acquire should always be added to your LinkedIn profile to advertise what makes you an even more worthwhile candidate.
5) Spruce Up
Not everyone can afford to go out and buy a new suit, but you can do a lot to make yourself look presentable. Be sure to always have an outfit ready to go for when you land an interview. Keep a shirt or two ironed, in addition to pressed pants or a skirt.
6) Keep in Touch
One of the best ways to stay on someone's radar is to send a thank you note after an interview or phone call. Handwritten is better, though this isn't always an option. Be persistent but not pushy. What's most important is that you are following up.
7) Stay the Course
Finally, not everyone gets a job right away, and it can be very defeating if you receive multiple rejections. If you can, find out why you weren't a good fit for the company. Maybe you can re-apply later for a different job. Be sure not to take it personally, and don't let bad news keep you from being persistent. There is a job out there for you, and it will happen when everything falls into place the way it should. Good luck, and go get 'em!
About the Author:
Erica Francis is passionate about helping young people prepare for careers in a tough job market. She enjoys developing rich lesson plans and other educational resources. Some of her lesson plans can be found at ReadyJob.org.
Looking for a new job? Want to get what you want fast? Check out my book, Here Today, Hired Tomorrow, and subscribe to my blog (kurtkirton.com) for free advice on your job search.