Here Today, Hired Tomorrow – A Practical Guide to Getting the Job You Want Fast
Have you recently lost your job or graduated from college and really don't know where to begin? Are you getting the interviews you want at your target companies? Most likely, the answer is a frustrating "no." In today's world, competition for the best jobs remains fierce, and without a system to organize your efforts, a job search can deteriorate into a job journey. That's where Here Today, Hired Tomorrow comes into play. This step-by-step guide is designed to help you build a job search action plan, teach you how to break through to insiders at your target companies, and streamline your efforts using scripts, templates, and quick lists. Fast track your job search, and land the job you want with Here Today, Hired Tomorrow!

Paperback | Kindle eBook | Apple iBook | Nook eBook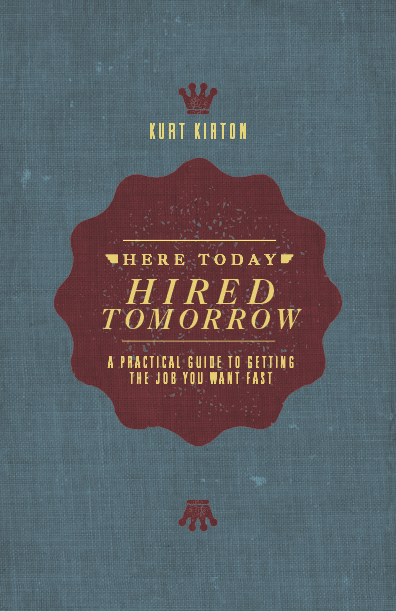 Available in print via Amazon or as a Kindle, Apple, or Nook eBook. © 2015 Yooper Publications.
Chapters:
1. I've Fallen but I Can Get Up (Chapter for the Unemployed)
2. All Systems Go (Getting Started)
3. Action! (Creating a Strategic Job Search Action Plan)
4. Ready, Aim, Fire (Targeted Networking)
5. Go Forth (Networking Events and Applying for Jobs)
6. Woo Hoo! (Interviewing)
7. Hashin' It Out (Negotiating and Accepting a Position)
8. It's My First Day (After You Have the Job)
• Epilogue: Hope, Encouragement, and Purpose
• Acknowledgements
• Appendix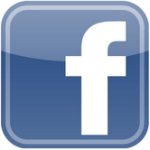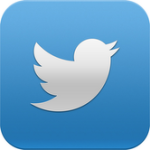 To share this book on social media, click the icon of your choice above.
---
What People Are Saying:
"As a Recruiter with a career spanning over 30 years, my hat is off to Kurt Kirton. He has accomplished something truly remarkable. He has broken down the job search process into logical, easily understood steps with a wealth of tools that are genuinely useful. He has done what many other authors have tried and failed. He has taken the overwhelming task of job searching and broken it down to be so user friendly and so unintimidating that he does not overwhelm his reader. Rather, he gives the reader a sense of 'I can do this. I can eat this elephant one bite at a time.' I will recommend this book to, not only job seekers, but coaches, mentors and other recruiters. It is a real 'find.'"  –Layne Cagle, Partner and Recruiter, Vaco Staffing
"In the 20 years I have known Kurt, I've seen him excel in several career settings and recover from job layoffs, all the while remaining buoyant and upbeat—methodical in his job searches—and become an expert on that process along the way. In Here Today, Hired Tomorrow, Kurt covers the principles and systems that have worked for him—and will work for you."  –Bob Farrell, Writer / Music Artist; author of When the Rains Fall
"We've all been there. Everyone has had to search for a new job/career path at one time or another. The information Kurt has compiled and presented in "Here Today, Hired Tomorrow" is invaluable during this crucial time. Being a creative recruiter, I speak with many professionals searching, sometimes desperately, for their next "big thing". Some of the information in the book I didn't even know! He gives smart yet practical ideas and information, and even gives you a workbook and daily action items. Brilliant. If you follow his recipe presented in this book, you will find what you're looking for."  –Stephanie Harrison, Senior Creative Recruiter, Robert Half Technology
"My work as a Career Coach over the past 12+ years has allowed me to help thousands of job seekers. Each one is uniquely different, as are their job search experiences. This new 'tool' Kirton has created will be a great addition to my job search materials. I can hardly wait until I have an opportunity to help my clients choose this tool to help them build their next great career!"  –Clay Faircloth, MA, Career Coach and Global Career Development Facilitator
"What I liked best about this book is the no nonsense approach to a new career. I too was laid off a few years ago and did a lot of soul searching when it came time to find a new career. I wish there had been a book like this to help guide me. The 'Action Plan' is a great idea, and I'd recommend this book to anyone that is looking for a new position."  –Carrie Ransom, graduate of Middle Tennessee State University
"Kirton's book is a valuable comprehensive guide, perfectly suited to help and encourage anyone in career transition, including new college graduates. Its conversational style and humorous real life examples facilitate the read. Kirton has drawn upon his experience, empathy, and proven expertise in landing a job to create and share a system that every job seeker who wants the upper hand should know."  –Quan Manh Ha, Ph.D., Associate Professor of English, University of Montana
"I can't tell you how much I enjoyed reading the book. I like your writing style and how you relate to the reader. I've always said that if you buy my book, The Mindset of Networking, and follow my process, you'll make more money. Your book is similar: if you buy Kurt's book and follow his process, your chances of being employed are huge."  –Stew Ross, author of The Mindset of Networking
"This book has a very constructive flow and interesting analogies that are applicable to real life scenarios. it's one of the most useful books in this day and age, especially with employment rates so low. Every graduating college senior should read this book."  –Geno Campbell, 2015 graduate of University of Tennessee at Chattanooga
"'Kurt, chapter 3 (the Action Plan) totally KICKS BUTT! Loved it. Chapter 3 alone is worth whatever you'll be charging for the book. Awesome job.'
Kurt's writing and organizational skills are great, and he is both disciplined and professional with project deadlines while also demonstrating flexibility. Most impressive is his thorough and detailed research. Readers will truly benefit from his wealth of knowledge about the job market."  –Ellen Margulies, Editor
"Plain and simple, finding a new job takes work and lots of it. Kurt Kirton offers readers a practical, step-by-step system for being highly focused and productive during their goal-setting, networking, and career search. This quick read will speed you toward rejoining the workforce with a renewed sense of purpose, direction, and vigor, making you highly appealing to hiring managers."  –Joanie Flynn, marketing leader, connected networker, and hiring manager
"For those who find themselves in the highly competitive job market, Kirton's work in indispensable. The practical and proven tips and approaches he offers will give even the most timid of job seekers a real leg up on the competition. Follow his advice and get ready for your new career!"  –Leonard C. Curtis III, Esq., Owner/Senior Partner, Curtis Law Firm, PLLC