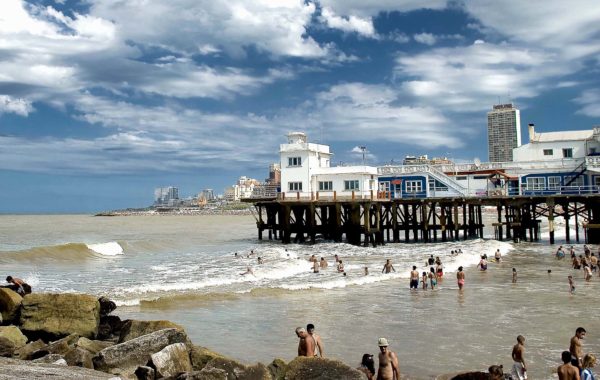 There's a World Atlas from 1977 on my bookshelf that shows countries that don't exist anymore. Despite it's antiquity, this book gets more use than you'd think! I've been very blessed to have had the resources to take seven international trips in my life, and I use that atlas to plan my travel. I'm a country boy from Terry, MS, and I never dreamed as a kid that over the past fifteen years I'd see so much of the world I studied about in school.
I'd recommend international travel to anyone. Here's why. It will exhaust you, yet refresh you. It'll give you something extra not only to look forward to but something that makes life worth living. This kind of travel makes you appreciate your own country and educate you as to the plights and wonders of other countries—expands your world view, if you will. More often than not you'll find that the kindness of the people you meet will stand out in your memories above the touristy places you'll see.
From the glittering night shore of Copacabana beach in Rio de Janeiro to the breathtaking mountain vistas of northern Colombia, I've been blessed to see some of the most beautiful sites in the world. And I've met people that have enriched my life and spoiled me with their kindness and hospitality as I explored their countries.
So now that I've got you jazzed up to hit the road, I want to share what I've learned about preparing to travel that can make your trip easier and less stressful. Here are some important tips to keep in mind as you plan your trip (and some of these can be applied to domestic or business trips as well.)
1) Itinerary – Regardless of whether your friends think you're too structured, plan your trip—at least to an extent. Talk to people, read travel guides, and use tripadvisor.com to get an idea of what you'd like to do in each city. Research! Does the country require a Visa? Are there certain times of the year to avoid to save money (Carnival, Easter, local holidays, etc.) When is the weather not too hot or cold? What is the local time zone? Will you need to bring or buy an AC adapter for your electronics? Start planning at least six months prior to your target departure so you can plan during your leisure time.
Keep a copy of the main page of your passport with your itinerary. With this it's easier and faster for your Embassy to help you get another passport in the event you lose it.
2) Language – If you're going to a country where your native language is not prevalent, brush up on key phrases (e.g. "Where is the restroom?" or "How much does this cost?") Google translate even has a button you can click to hear pronunciation.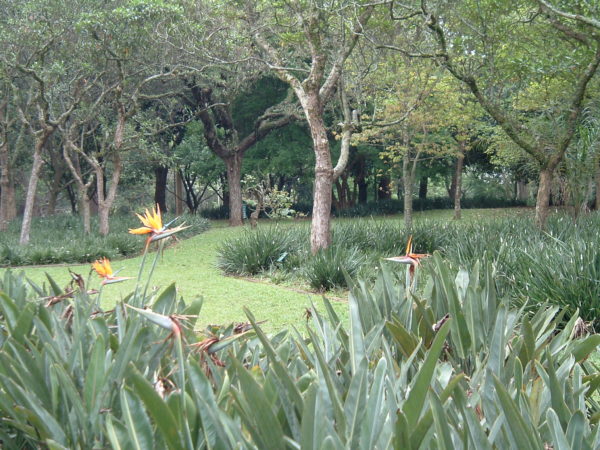 3) Flights – Use your credit card points for a discount. You'll probably have to buy tickets through your credit card company's interface, but you could save hundreds. Don't feel like you have to return home from the first city in which you landed. Not only will this save you time, but it may cost less than you think. If you're seeing several cities, start with the furthest, and work your way back. Flying home from the closest city to yours will make for a shorter flight when you are tired and just ready to be home.
Price "broken tickets," i.e. using Delta to fly into city #1 and out of city #3 and use a local airline for the middle flight; sometimes this is cheaper than buying a circuit of airfare between all cities from a big carrier.
Pay careful attention to your gate number. Some smaller airlines, while cheap, may change your gate number between when you get it and your boarding time—it's happened to me!
4) Packing – Don't over pack. Try to get it all in a medium-sized suitcase, and bring a backpack or satchel for use on the plane as a carry on and to take your convenience items around each day. You can cut the amount of clothes you'll need in half by packing a detergent pod and doing a load of laundry halfway through your trip. Put your crucial items in your carry on in case your checked luggage is lost or delayed.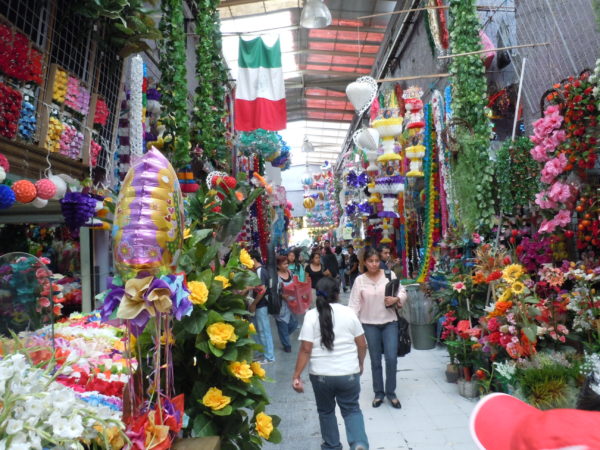 5) Money – About a week from leaving, alert your bank and credit card company of the dates and places that you'll be travelling. This way they don't shut off access to your accounts assuming there is fraudulent activity happening. Bring only enough cash with you to have a bit for your expenses coming and going from your native country, but use the ATM upon arrival to get cash in the native currency. Yes, your bank* will charge a small fee for each withdrawal, but this is better than bringing travelers checks which many shops and restaurants may reject. Add the exchange rate to your itinerary the day before you leave so you can remember what it was. Remember to exchange any money you haven't spent before your departing flight; international airports always have a currency exchange.
Include a budget in your itinerary. You'll need it to have a rough idea of how much to save for your trip. This should include not only the cost of airfare and hotels, but in-city travel such as bus, subway, and taxi fare; money for shopping and admissions to attractions; food; Passport; Visa (if necessary); and traveler's insurance.
*I highly recommend the Kasasa checking account at Main Street Bank. It pays 2.25% interest on your checking balance and give you 2% cash back on your ATM/Debit card purchases if you can meet a few criteria each cycle. I just changed my local checking account to Main Street and am very happy. Check it out for more information.
6) Safety & Health – Be aware of your surroundings, especially at night. Walk around with friends, and get off the bus as close to your destination as possible. Leave your Passport in your main bag at your room; don't carry it around with you as an ID; use your drivers license for that. If mugged, scream or start yelling to attract attention to yourself and make the attacker flee. If he has a weapon, don't fight back.
If chased, run to a public place like a museum, bar, or restaurant, and call the police. Never smell anything someone you don't know asks you to (there's a drug that can incapacitate you.) You may need to wear your backpack on your chest if you're, say, in an outdoor flea market that is subject to pickpockets or grab-and-run thieves.
Never eat food from a beach vendor that a local friend does not approve. Frequently this food has not been kept at a proper temperature for many hours and can be a top source of food poisoning. Likewise, try to steer clear of street vendor food, especially if you have a sensitive stomach.
As soon as you buy your airfare and know what other items you'll pay for prior to departure, buy travelers insurance. You never know when you might be injured, have items stolen, or become sick enough to want to see a doctor. I've always used Travel Guard, and like their rates and options. The level of coverage you should choose will depend on the riskiness of the country to which your travelling (e.g. Colombia vs. Canada.)
If in a risky country, stick mostly to using cash, not your credit card. You never know when a waiter is going to write down your card info and use it later.
Let your neighbor know the dates of your trip so he or she can watch out for suspicious activity and possibly park an extra car in your driveway. You may even consider using a timer on a light to give the appearance you're home. Don't post to your social accounts that you're leaving so that people don't know you're not at home.
Use hand sanitizer after holding on to bus or subway rails and especially before you eat if there's not a way to wash up beforehand. Put a luggage lock on your bag if you are checking one.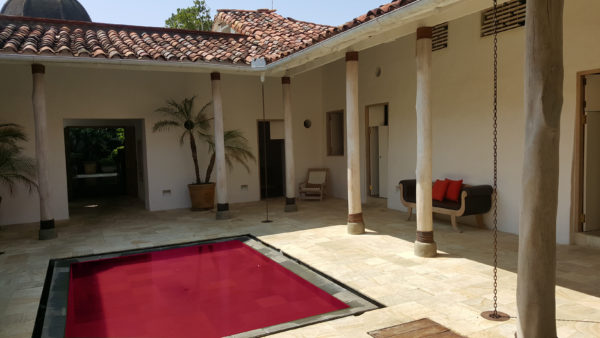 7) Water – Stay hydrated on the plane to avoid headaches, etc. Plan to buy large bottled water(s) on your first day—but only enough for the days you'll be in that city. Any more and you'll have to throw it away at airport security. Keep your small water bottle so you can refill it from the one you bought and bring it along each day. Due to the quality of some destinations' tap water, use bottled water to brush your teeth or clean your contact lenses if you're in a country like Mexico or India where ingesting the water is ill-advised. Keeping hydrated will help stave off constipation as well as well.
8) Communication – Use your smartphone as a wifi device to Skype, check your email, email loved ones that you've arrived alright, and in some cases, text for free. Check with your cell phone carrier prior to leaving about the cost of using your phone in the countries you'll visit. At work, change your phone greeting so callers know the date you'll return, and set up an out of office alert on your email. Remember to change both back.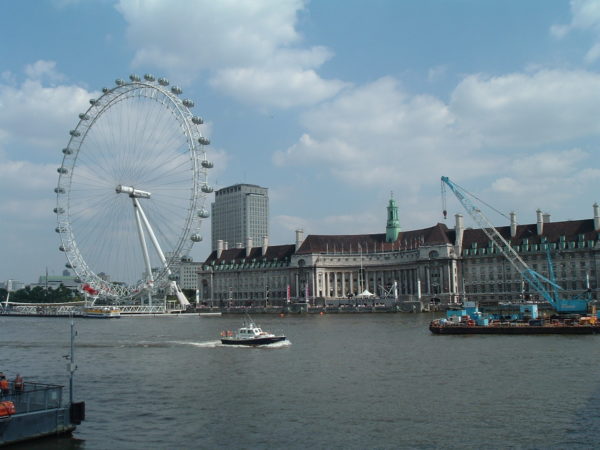 9) Sickness – Pack Zicam (and maybe your treatment of choice) in case you feel a cold coming on. To avoid becoming sick during your flights, try these tips. Tray tables have been used to change diapers and many surfaces are not sanitized when planes are cleaned, so use hand sanitizer before eating. Keep your fingers out of your nose and eyes. Never use plane restroom water to rinse your contact lenses: It's non-potable water and full of germs. Point the A/C vent away from your nose. Wear a scarf to keep your neck warm, and get up every couple of hours and walk around to keep the blood flowing (and your immune system up.)
10) Flexibility – Let me tell ya, unexpected things will happen; you can count on it! I've had friends I came to see cancel, an airline go under and thwart my visit to paradise in Santorini, rain ruin my beach side trip, a bad cold send me to the doctor—twice!, and my stuff stolen—also twice. So be flexible. Make alternate plans. Spend a little extra money if you need to substitute something else last minute. Breathe, and people watch or journal if you're subjected to a wait longer than expected. Stay positive. After all, this is your vacation; you don't want to sit fuming and angry for days on end because of disappointments.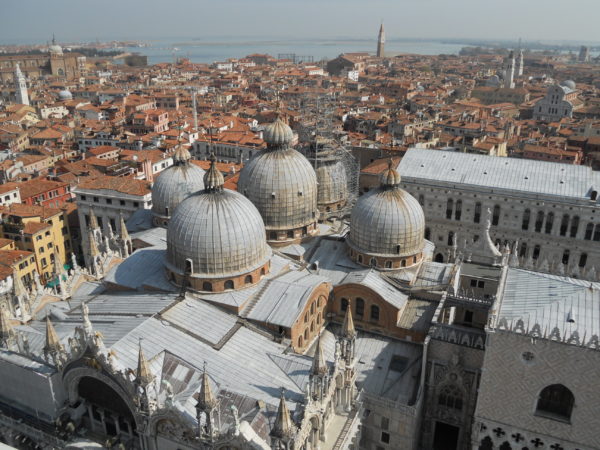 BONUS – Packing! Don't forget to bring:
• Airborne
• Anti-mosquito cream (the healthy version of this can be made with hand lotion and eucalyptus oil)
• All charger cords (& AC adapters for the countries you'll visit if needed)
• Earplugs (great if you're using the Euro-rail, need to sleep in a noisy environment, or want to keep out water when swimming)
• Hand sanitizer or sanitizer wipes
• Laundry detergent pod
• Logins for your email, Facebook, etc. accounts
• Luggage lock & key
• Passport (and Visa if necessary) and a copy of it
• Pencil or pen
• Pills/meds/vitamins
• Sunglasses
• Sunscreen
• Swimwear and swim items such as flip flops and goggles
• Trip info – all addresses, phone numbers, flight details, email addresses, etc.
• Walking shoes
• Water bottle, small and empty
• Zicam, your favorite cold medicine, and muscle cream (e.g. Icy Hot)
So spin a globe or crack open an atlas, and dream about where you want to go. Save what you need so you can get there debt free. And with a reasonable amount of preparation, you can create a safe and fairly stress free trip. After all, haven't you earned a vacation?
Looking for a new job? Want to get what you want fast? Check out my book, Here Today, Hired Tomorrow, and subscribe to my blog (kurtkirton.com) for free advice on your job search.